---
SKU: XT-TOPCM
---
Top Truss Section for Electric Motor or Manual Chain Hoist
Product Images
Our Products And You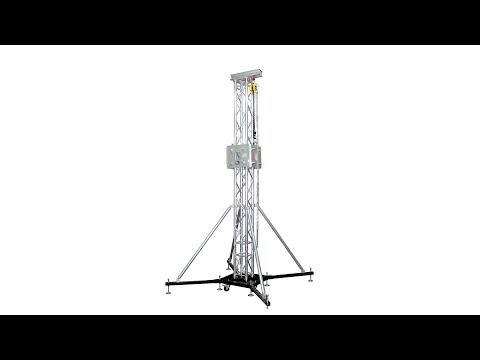 ---
---
ProX XT-TOPCM Top Truss Section for Electric Motor or Manual Chain Hoist
Description
The ProX XT-TOPCM Top Section fits F34 Series 12" and designed for Electric Motor or Manual Chain Hoist up to 4 ton.
ProX Truss has the most trusted staging support systems in the industry and is built to the highest standards of safety and performance. It's a rugged yet lightweight trussing solution perfect for mobile DJs, bands, outdoor performances, nightclubs, live mobile productions, or permanent installations.
All ProX Truss products are 100% compatible to connect along with many other manufacturers.
COUPLER'S AND PINS ARE NOT INCLUDED W/ XT-TOPCM
To Fit
F34 series12" Standard Size Square Truss Configurations.
Dimensions
24.00"L x 9.50"W x 11.50"H
Weight: 26.40 lbs
Shipping Dimensions
25.00"L x 10.00"D x 12.00"H
Weight: 28.00 lbs
UPC
019372406341
---
Our Products and You
---
Commonly Asked Questions
submit a question
---
Customer Testimonials
"You're solving problems on National Tours!" - Dan, Chicago, IL
submit a testimonial
---
Related Products