---
SKU: XT-BP12AH
---
12" X 12" F34 Aluminum Top Plate W/Twist Locks for Totems Fits Most Manufacturers W/Conical Connectors
Product Images
Our Products And You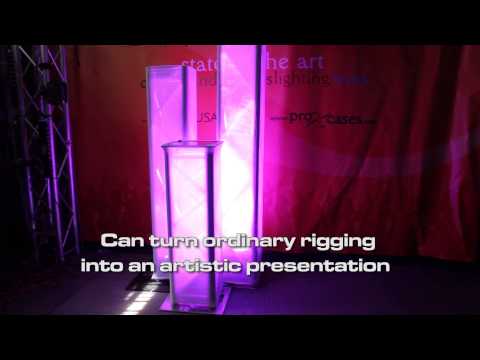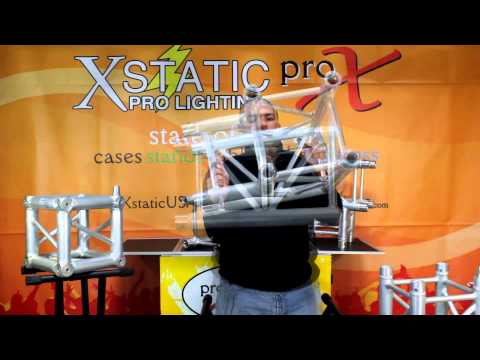 ---
request info
---
ProX XT-BP12AH 12" X 12" F34 Aluminum Top Plate W/Twist Locks for Totems Fits Most Manufacturers W/Conical Connectors
Description
The (Patent Pending)  ProX XT-BP12AH F34 12" X 12" Aluminum Top Plate for Totems W/Twist Locks is the perfect addition to your show totems and for truss construction when you need to mount lights or other equipment at the top or end of a run of a truss.  The ProX XT-BP12AH is an Exclusive Product from ProX (Patent Pending) and will make your setup and teardowns much easier and safer. 
Included with each plate is a set of 4 twist lock connectors that can be installed on your lights or equipment for quick attachment and detachment to the mounting plate without tools.   The plate comes with a wide variety of slots for mounting to fit virtually any light that you want to mount, it also has a center hole to attach a speaker spud and a handy finger hold for easy carrying.   It comes with all the necessary hardware to mount to the trussing.
ProX Truss has the most trusted staging support systems in the industry and is built to the highest standards of safety and performance. It's a rugged yet lightweight trussing solution perfect for mobile DJs, bands, outdoor performances, nightclubs, live mobile productions, or permanent installations.
At the heart of the system is square truss that utilizes a standard conical connector system, which easily mates with other brands of trussing of the same size and connector style, and is available in a variety of lengths to suit your designs. It also works with different types of corners, base plates, connectors and accessories that add stability while expanding on limitless configurations.
Always know your load weight for your equipment: VERY IMPORTANT - CLICK HERE for Truss Loading Chart.  Truss stick shown for illustration only, not included.
Tolerance Free Standard Conical connectors
XT-SQ SERIES DIMENSIONS:
Height: 11.42in / 290mm
Width: 11.42in / 290mm
Weight: 21lb per 3.28 ft / 9,5kg per meter
Main Tube: 2in / 50mm
Wall Thickness:  .08in / 2mm
Braces: .75in / 20mm
Includes connecting hardware set.
ProX Truss products utilize industry standard dimensions to be compatible to connect to/with many other manufacturers trussing.
Features
Manufactured in our Own Factory!
ProX Exclusive Product
Includes Truss Connecting Hardware
Includes 4 Twist Lock Connectors
Patent Pending
TUV Is a 3rd Party Certification Body and a Nationally Recognized Testing Laboratory (NRTL).  TUV provides inspections, testing, certification & training, with the ultimate objectives of reliability, safety & high quality.
To Fit
F34 Trussing for Mounting of Moving Heads and other equipment to totems or top/ends, Fits most manufacturers using conical connectors.
Dimensions
12.00"L x 12.00"W x 2.00"H
Weight: 6.00 lbs
Shipping Dimensions
13.00"L x 12.50"D x 3.00"H
Shipping Weight: 7.00 lbs
UPC
019372410683
---
Our Products and You
---
Commonly Asked Questions
submit a question
---
Customer Testimonials
---